Ume Gonomi
Since its launch in 1972, the product has continued to be a best seller! The salt was cut down to 8 % from the conventional product. An elegant taste of dried bonito and kelp, shiso herb and Japanese thick plum pulp. Can be used for a wide range of Asian cooking with steamed rice, salads, Japanese style pasta, etc.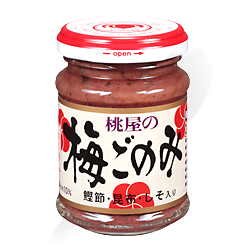 Ume Gonomi 105g
Packed by Momoya Co., Ltd.
Made in Japan
Contents: 105g (3.70 OZ.)
Ingredients: Pickled plum paste, apple, sugar, perilla plum vinegar, fermented seasoning, perilla, dried bonito, mono sodium L-Glutamate, bonito stock, tangle, acetic acid, psyllium seed gum, red cabbage color.
Nutritional value: (per 100g)
Energy / 88Kcal, protein /2.6g, carbohydrate /18.0g, dietary fiber /3.0g, sodium / 3900mg, sodium chloride equivalent /9.9g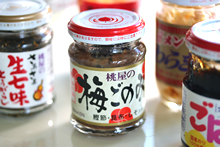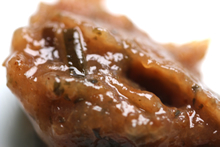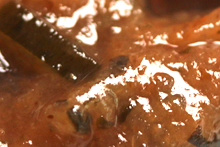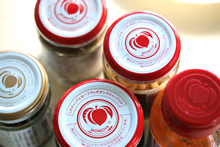 Examples of use