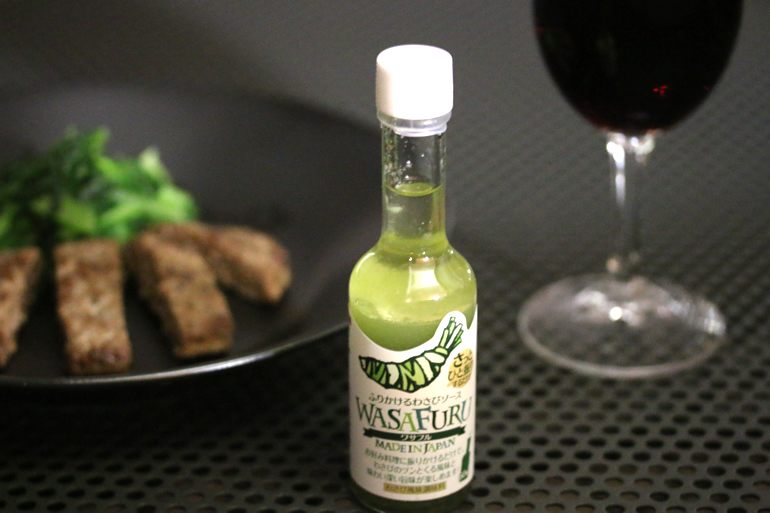 Goes perfectly with popular meat dishes and seafood!
Just shake, add a few drops and enjoy the delicious taste of food with the spicy strong flavor of this well-known Japanese seasoning!
The sauce you won't be able to live without!
Wasabi condiment «WASAFURU»

Ingredients: Vegetables and fruits (fresh wasabi stem, onion, peach); vinegar; vegetable oil; sugar; syrup; salt; spices; amino acid; vitamin B1; polysaccharide; Gardenia jasminoides dye.
Storage: In a cool, dry dark place.
Best before date: 12 months
Volume: 60 ml.
Made in Japan
Examples of combinations with dishes:
Beef steak, pizza, Carpaccio, grilled fish, chicken grill, salads, Japanese cuisine, etc.
Can be added to soy sauce, Ponzu sauce, and various salad dressings for a piquant taste.
Be sure to stir before each use.
Store in refrigerator after opening.
Fresh product, use in the short term recommended